The boxing promoter Frank Maloney is undergoing gender reassignment and is now living as a woman called Kellie, she has revealed.
Speaking to the Sunday Mirror, Kellie said: ?I was born in the wrong body and have always known I was a woman. I can?t keep living in the shadows, that is why I am doing what I am today. Living with the burden any longer would have killed me.?
The promoter, whose achievements include overseeing Lennox Lewis?s world heavyweight title victory in 1993, retired from boxing in October last year, and is now working with the transgender organisation TG Pals.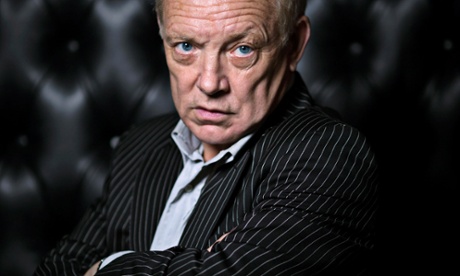 Kellie said she had not told anyone in boxing of her intentions even though she was preparing for the gender transition while still working in the sport. She added that boxing was ?not the same business I grew to love any more?.
?I made the decision a long time ago but I retired from boxing because of my profile. I thought that what I wanted to do was to transition in a positive and private way. I closed my websites down, took my Facebook down and my Twitter account so that I could transition peacefully. The suicide rates from the pressure on a transsexual woman are very high and I didn?t want to get caught up in it.
?I hope society will be open minded. I know I could have done my job in boxing as a female.?
As well as spending 25 years in boxing, Maloney has also dabbled in politics, standing for Ukip in Barking at the 2010 General Election and in the London mayoral election in 2004.
Boxing promoter Frank Maloney to become a woman called Kellie – The Guardian